There's always something fascinating about how a billionaire got started with an empire. From Bill Gates to Mark Zuckerberg, we all know they started out with one brilliant idea that changed the world. It shouldn't be different for Chinese billionaire, Jack Ma. But what makes his story extra special was the rejections he had to go through before he finally became one of the most powerful men in the world.
If you don't know who he is, he's the founder and executive chairman of Alibaba Group Holding Limited. This 52-year-old Chinese billionaire from Hangzhou, China is currently Forbes' 8th richest man in the tech industry and the 33rd richest billionaire in the world. Ma was also the first person from mainland China to be featured on the cover of Forbes. His company, the Alibaba Group Holding Limited, is an e-commerce company that provides transactions between consumers and businesses. Aside from that, the company also provides data-centric cloud computing services, a shopping search engine and electronic payment services. As of last year, it is considered one of the largest internet companies and has already surpassed Walmart as the world's largest retailer in the world.
Source: Gigaom
It wasn't easy for Ma when he started doing a business.
Before he even considered going into business, he had a couple of rejections he wasn't ashamed to share to the public. He shared, "I applied for a lot of jobs, but nobody wanted me! I was turned down for secretary to the general manager of a Kentucky Fried Chicken." He eventually landed a teaching job in a local university that paid him only $12 per month.
Source: Gideon Poet
It was when he visited Seattle to be an interpreter for a trade delegation where he was introduced to the internet. When he wasn't able to search anything about China, he decided to create at the website, China Pages. Despite its initial success, Jack Ma eventually left the company and set up his own e-commerce company a few years later.
He founded Alibaba, a phrase that was easily associated with "Open Sesame". It wasn't an easy start for Ma and the people who supported the company. A lot of companies turned him down for funding, believing that his plans were not profitable and too risky for a business. Eventually the got the support from Goldman Sachs and Softbank Corporation.
Source: Business Insider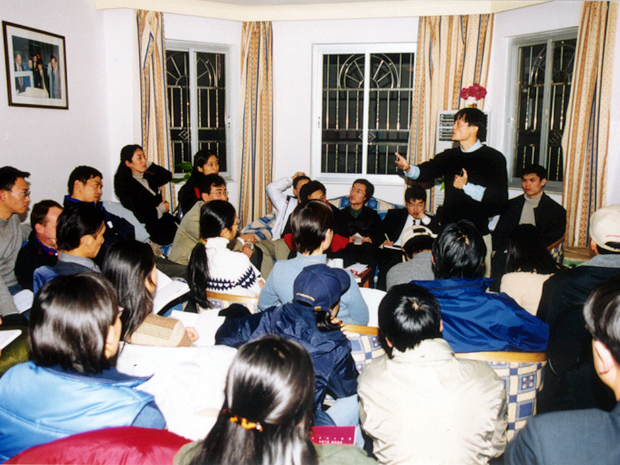 Source: Globo
Ma shared that there were three reasons why they survived despite their turbulent beginning: "We had no money, we had no technology, and we had no plan. Every dollar, we used very carefully. The office opened in my apartment. We expanded when we raised money from Goldman Sachs in 1999 and then Softbank Corporation in 2000."
Ma admitted that he didn't want to be like other Chinese internet entrepreneurs. He never copied a business model from the US. He said, "I believe in one thing: global vision, local win. We designed the business model ourselves. Our focus is on helping small and medium-size companies make money. We focused on product quality. It has to be "click and get it." If I can't get it, then it's rubbish."
On its rise, Ma admitted that one of the biggest mistakes he made for Alibaba was expanding too fast. The company had a lot of free members using its site but Ma and his team don't know how to make money out of it. But when the developed a product the connected Chinese exporters and US buyers online, it helped save the company. On 2002, Alibaba made $1 in profits. Today, it is one of the most successful companies in the world.
Source: Vulcan Post
The biggest lesson Ma learned in his company's journey was to never give up. Despite the challenges he had to go through, he knew that giving up meant he no longer had a chance to succeed or even save his company. He also shared, "You've got to make your team have value, innovation, and vision. And, when you are small, you have to be very focused and rely on your brain, not your strength."
Source: Reuters via Business Insider