When one doesn't get to finish answering all of the questions in the board exam, he or she can only be so hopeful that it's possible to pass. The thought of not being able to go over some questions gives the board exam taker a mindset of uncertainty about his or her results, whether or not the engineering license is within reach.
That was the case of Brylle Gilbuena, who happened to have missed some test questions due to the lack of time. But his test results surprised him – not only did he manage to pass his mechanical engineering board exam, he was able to outperform the thousand other takers.
With a rating of 88.10%, the University of Cebu Lapu-Lapu and Mandaue (UCLM) graduate topped the March 2017 Mechanical Engineering Licensure Examination given in Manila and Cebu in the Philippines. The 22-year-old is one of the 1,083 examinees who made the cut out of the 1,904, and the only graduate from Cebu in the top 10.

Source: Brylle Gilbuena's Facebook
Brylle revealed in an interview with ABS-CBN that he was challenged by the board exam especially in the math and science subjects. "For five hours, I was not able to answer all 100 questions," he spoke in Bisaya.
He is the third consecutive mechanical engineering topnotcher from UC. The previous first placers are Marina Luchavez from last year, and Luchavez's boyfriend, Micah Arceño, two years earlier.
What's more amazing about the board exam success of Brylle is his college background: he did not receive any academic honors in college due to his difficulty in managing studies and work. He was a working scholar of UCLM for five years assigned in the university's Guidance Center.
In his elementary and high school, however, Brylle said that he was among the honor students. He was unable to carry it over in college due to his working student status.
Both of his parents are jobless. The youngest of five siblings, Brylle had his older sister, a former working student of the same university and now an accountant, to attend the needs of the family including his.

Source: Brylle Gilbuena's Facebook
Other than the unending support from his family, much of his board exam success, Brylle shared, is thanks to his fervent praying and faith in God.
"Before I start studying, I pray and read the Bible so that God will guide me and I trust Him to ease my worries. I told myself, whether I pass the board or not or if I will top the board or not, I will praise God," he said in his mother tongue.
It was not an easy journey for him before he passed the board exam. Brylle had to delay taking the test because of his problem with finances. For this, he had to work as a Senior High School teacher in the UCLM for five months to pay for his review.
His sweat and sacrifices were all worth it, needless to say. Now, the mechanical engineering topnotcher has a brand new car given by UC. This is a tradition by the school as an incentive and reward for overachieving alumni.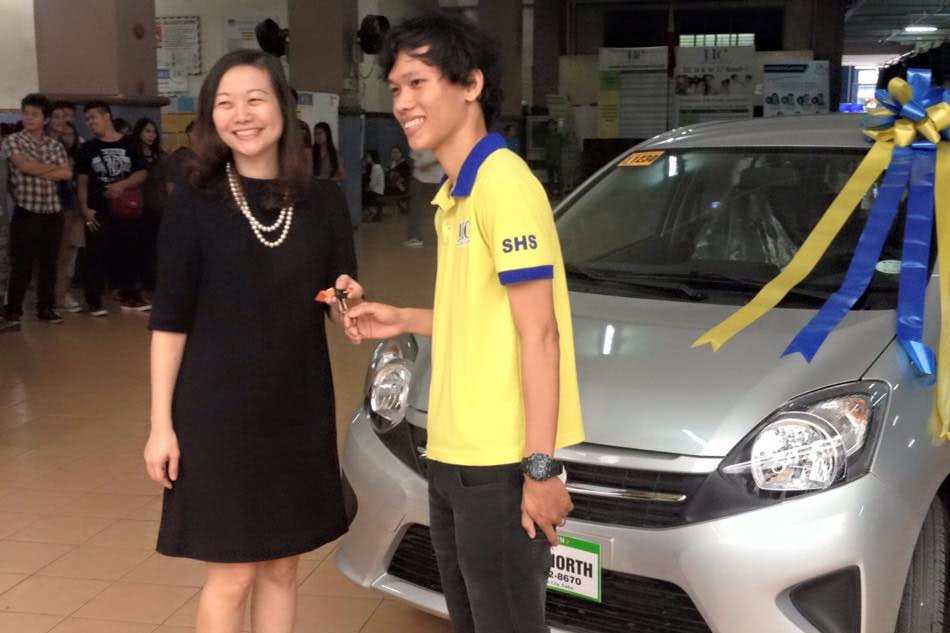 Source: ABS-CBN
As to what he plans to do after this success, Brylle said that he is considering to take a Master's degree.
You might also like to read:
"This Filipina is One of The Most Powerful Engineers in the World." Click here
"Trust God's Plans: The Secret of This 2016 Industrial Engineering Topnotcher." Click here
"Filipino Topnotcher Shares His Secrets in Topping the Chemical Engineering 2016 Board Exam".  Click here
Sources: ABS-CBN | Philippine Star | Sun Star