Sure, you're an engineer. You could be a civil engineer or other labels there are that you share with other people out there. Not that it makes you less of a professional but nevertheless you share the same title with millions of people out there. Don't you ever wonder what if there are cooler engineering titles other companies give to their employees out there?
Well, in some companies, there are. These positions may not be present in every tech or engineering company but they are still #legit.
Ruby on Rails Web Developer
What does "Ruby on Rails" mean? For those who have this job title, they are assigned to work on an open-source web framework which allows easier programming and coding.
Genius
They don't exactly have the highest IQs. In case you're wondering who gets this job title, they're the ones who help you out at the Genius Bar whenever you have problems with your Apple products.
Erection Engineer
Nope, let's be mature here. We're not talking about that erection. They are the engineers who manage the erection of large steel formations and solar power plants.
Swiss Army Knife
This is not related to the Swiss Army Knives produced by Victorinox Global. This is a fancy job title given by the Matrix Group to their regular web programmers.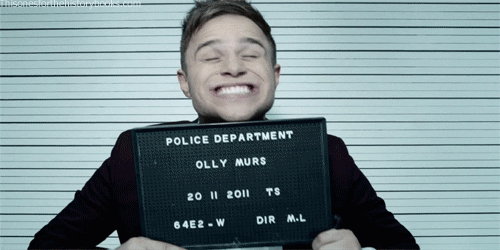 Source: Giphy
Chief Trouble Maker
If you're also working for Matrix Group, you may meet its CEO of interactive web design and development, Joanna Pineda, who gave herself another job title. Yep, she's also the company's Chief Trouble Maker.
Director of Intrusion Detection
It seems like a very fancy job for spies but it doesn't involve investigations of any break-ins or crimes. This job title is given to people who checks the virtual security of companies in the tech world. They protect digital data.
Combat Designer
It's not a tough job where you're in combat with other designers. You're basically assigned to work with other game designers in developing layout gameplay scenarios and characters. Being intimidating may not be good when dealing with designers.
Director of Storytelling
If you're good at telling stories to other people, this job may be for you. Microsoft needs people to help in promoting its company's new projects through publicity in its blog.
Social Media Rockstar
You're not exactly making music here but you're in control of everything social-media related in this job. Title may vary in other companies though.
Mighty Eagle
If you're the creator of Angry Birds, you can give yourself any job title that you want in your company. Chief Marketing Officer of Rovio, Peter Vesterbacka, wants people to call him the Mighty Eagle.
Do you know any other cool job titles in tech companies? How about sharing them on the comments section below.
Source: Giphy
Article Source