These are troubling times for Twitter as its future becomes more uncertain. Bloomberg reports that the company may have to let go off 300 employees this year, just like it did in 2015 when Jack Dorsey returned to his former position as CEO of the company. The outlet reports that the layoff may happen before earnings will be reported this Thursday.
This news comes right after it was reported that Google, Salesforce and Disney decided they didn't want to buy Twitter. So what exactly went wrong with Twitter?
Despite having around 313 million active users, it seems like it is not enough to make a profit for the company. Reports show that the company lost $107 million on revenues of $602 million. Twitter users were only up by 1% last year, which way below compared to other social networking sites like Facebook.  Even though Twitter may still have $3.6bn on its account, it may be a wiser move for the company to no longer stay as an independent entity. Reports also say that Jack Dorsey may have not met everybody's expectations given the company's situation right now.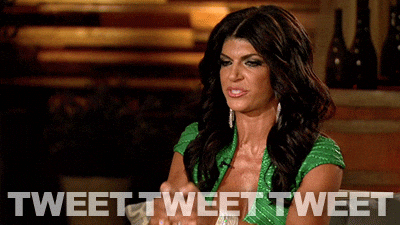 Source: Giphy
According to Michael Pachter from Wedbush Securities, "Twitter has to figure out who they want to be. They should want to be the first source of news. Their addressable market is the two-and-a-half-billion people on the internet who want to know about anything. There's only one strategic buyer, and it's Facebook … [Twitter is] instant news, and that's the one element that Facebook is missing. I think Facebook really wants to be a media company, and that's the one element of media that they're really sorely lacking."
The lack of enthusiasm from other companies to buy Twitter may suggest that the future no longer include the social media platform as a priority. While companies such as Facebook, Google and Microsoft competing for the virtual reality market and other companies offer something new to the public, Twitter remains to be stagnant (or at least slow) in its growth. If plans were made to buy Twitter, the only way to make money out of the platform is through its ads.
Do you think users will have to say goodbye to a beloved platform in the near future? For a social networking platform that can easily deliver news instantly, will the company find a way to save itself or will it be the end sending 140-character tweets. Only time and revenues can tell, but for now, tweet all your thoughts to your followers while you still can!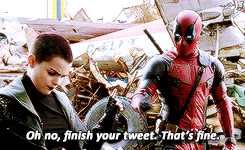 Source: Giphy
Article Sources