A 2019 Forecast of The United Kingdom Construction Industry
The forecast for construction in the UK next year has altered in recent months. Earlier in 2018, there was projected growth across the industry, however a combination of factors is having an impact on the initial predictions.
The Construction Products Association revealed in its autumn forecasts that there will likely only be a 0.6% growth in 2019. This was reduced from the significantly higher prediction of a growth of 2.3%.
It's been a tough year for the industry, with the end of Carillion at the start of 2018 resulting in major projects coming to a halt and an estimated £1 billion of work being lost for construction in the UK. This, plus the question of Brexit, order levels falling from their expected levels, and issues on high street issues leading to a slowdown in retail construction, has lowered these predicted numbers.
However, while overall the industry is expected to tentatively grow in 2019, there are areas of construction that continue to flourish.
Infrastructure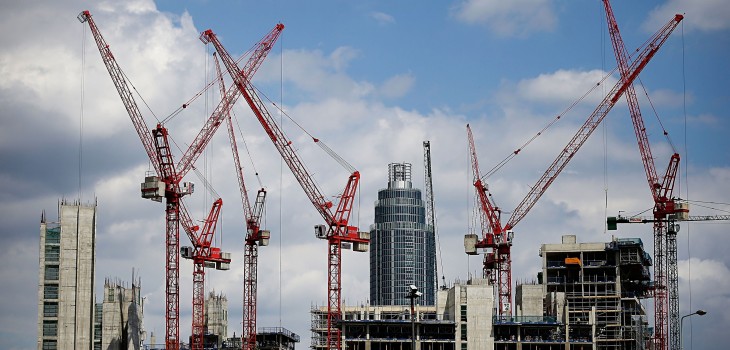 Infrastructure is taking off in the coming year and beyond. This sector of the construction industry is currently set to reach £23 billion by 2020 and this is mostly because of Hinkley Point C and HS2.
While these are impressive figures, the predicted growth for infrastructure has slipped from 13% to 8.7% in 2019. This is mostly because 2018 saw a lot of issues for the rail network and this has had an impact on initial predictions.
The First-Time Buyer Market
As well as the opportunities in infrastructure, there are also high levels of demand for new housing for first-time buyers, meaning that the construction of new builds is set to continue. This is largely down to the government's Help to Buy scheme, which has been revised and updated in the autumn budget, meaning potential construction work on new housing for the next three years.
It's already been fruitful for the construction sector. The Help to Buy scheme made up one-third of all housebuilding sales and this contributed to the housebuilding sector's output to rise by a forecasted 5% and another 2% in 2019.
With such positive figures for the construction of new properties, both builders and suppliers of key materials and parts, such as RS Components, will continue to be required in the coming year and beyond.
Time will tell if a change in fortune for the high street leads to an uptick in the number of retail outlets being built in the next year Likewise, Brexit could swing in the industry's favour. In the meantime, we have areas of growth to focus on.