Back in the early 2000s, almost every single person you know owns a Nokia phone. The topic of every conversation was always "Have you seen the new Nokia?" and kids before were not "cool" if they didn't have a Nokia 3310. Well, if you haven't heard the news, the iconic legend just got a new facelift and is being relaunched this year (read more here).
We've told you about the announcement, but now let's talk specs. The Nokia website shows just how different this new model is from the original. With more talktime, a colored display, and four flashy colors, here's a little more detail on how the phone works.
Battery Life
Source: Gadgets
Depending on which country you got your old 3310 from, you may have had a 900-1000mAh battery, which provided around 55 hours standby and 2.5 hours talk time. The new version packs a detachable 1200mAh which promises a whopping 31-day standby and a 22 hour talk time.
Familiar design Source: Vlad TV
You've seen the pictures and the resemblance is uncanny. The design team made a slightly different but more modern look while still maintaining the phone's classic rounded corners. It also dons a curved screen window for better screen readability under sunlight. The display has also been updated, featuring a 2.4 inch QVGA display, which shows a wide range of vibrant colors as opposed to the original monochrome display.
Headphone jack
Source: Android Headline
A feature not available to the original, the modern 3310 will have a 3.5mm headphone jack which allows you to fully utilize its built-in FM Radio and MP3 player.
Rear-camera
Source: Pulse
Well, we all know that the original 4-liner phone did not have a camera, which is a dealbreaker in our current times. That's why the team decided to add a 2-megapixel rear camera with LED flash, which, while not particularly exceptional, adds a little more value to the phone.
New colors to choose from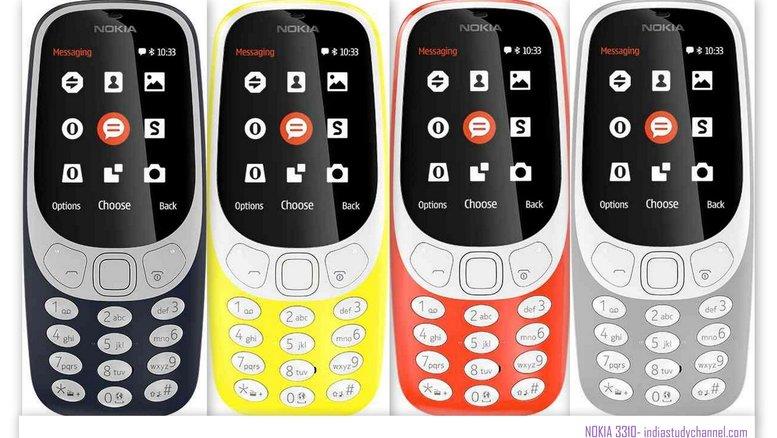 Source: India Study Channel
The phone is still available in the old Dark Blue and Gray matte colors, but new times call for new colors. There's now an option of a Warm Red and Yellow gloss colors added to the mix, which gives the consumer more choices when buying the unit.
Micro-USB and microSD card support
While the new model strives to be as close to the original as possible, it's inevitable that it should have an updated charging system and extended storage. They ditched the old pin charger and added Micro-USB support and feature a 16mb internal storage which can be extended up to 32gb with a microSD card.
Snake revamped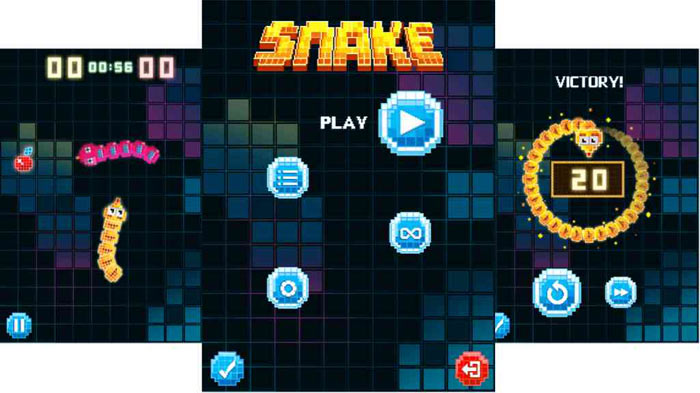 Source: Hexus
We loved the original game, and now it's back with updates. The legendary game that we all used to love has come back with better features and playability that matches the phone's new colored display. Everyone who loves nostalgia will be sure to consider it when they plan on getting this new phone.
Source: