Maintaining privacy is one of the biggest priorities everyone should face when on public WiFi. While people think they're generally safe, public WiFi connections 'can' post some security risks. Free WiFi is truly a technological blessing, allowing people to maintain access to the internet while saving data on their laptops and smartphones. Always remember, however, that free access comes with great responsibility. Here's some tips that you can use to protect yourself on public WiFi.
Avoid browsing sensitive information
Source: rawpixel via Unsplash
It can be good to be updated with blogs that you follow or catch up on the latest news, but never use a public connection for sensitive information. These can include anything from online banking, confidential work information, and other things that may cause harm if it falls to the wrong hands.
Choose a 'more' protected connection
Source: Bernard Hermant via Unsplash
It's now common to see places who offer WiFi access but have passwords on them. They usually give the passwords when you ask, or in some cases the password is printed on your purchase receipts. These type of connections still have some 'security' on them, which makes them a better choice over fully open connections. For added protection, use HTTPS connections on every site you visit.
Check your computer settings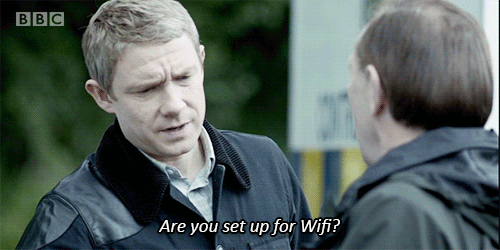 Source: Giphy
While you're on the go, make sure that your file sharing options and AirDrop options are turned off. You're not really sure who's on the network you're using, but these are some measures you can take for yourself. Also remember to turn off access for apps that may contain sensitive information. You can also stay safe by using programs like VPNs to encrypt your connection, making it more secure.
Only use it when you need it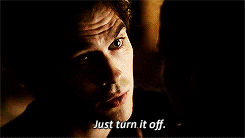 Source: Giphy
Don't stay on the network when you're not really using it. Remember that being on WiFi can not only drain your battery, it can also protect you from snoopers who take time in getting in your network. It's a good practice to turn off your connection as soon as you finish using it.
Bring your own WiFi
Pocket WiFi devices are not difficult to come by anymore. If you have any irks about a place's WiFi security, why not bring your own? Having your own personal hotspot ready anywhere you go can put some easy into your mind and help you relax more when browsing outside your home.
Article Source: