Hello E-Firecrackers.
Philippine President Rodrigo Duterte firmly believes that using firecrackers during the Christmas and New Year celebrations is dangerous, which only causes injuries to its patrons, even strangers, and especially children. He likes to observe the holidays with solemnity and without the noise from firecrackers.
When he was still mayor of the southern city of Davao in 2002, the city council passed and enforced Ordinance No. 060-02, which prohibits the manufacture, sale, distribution, possession, or use of firecrackers or pyrotechnic devices in the city. Now that he is President, Duterte plans to take this initiative to the national level.
This is the brainchild of Francisco 'Popoy' Pagayon, president and chief executive of Filipino Inventors Society Producers Cooperative (FISPC). He says that their e-firecrackers do not emit toxic smoke and harmful chemicals to the atmosphere. This allows celebrating the festive occasion safely by using e-firecrackers that produce similar sounds caused by pyrotechnics.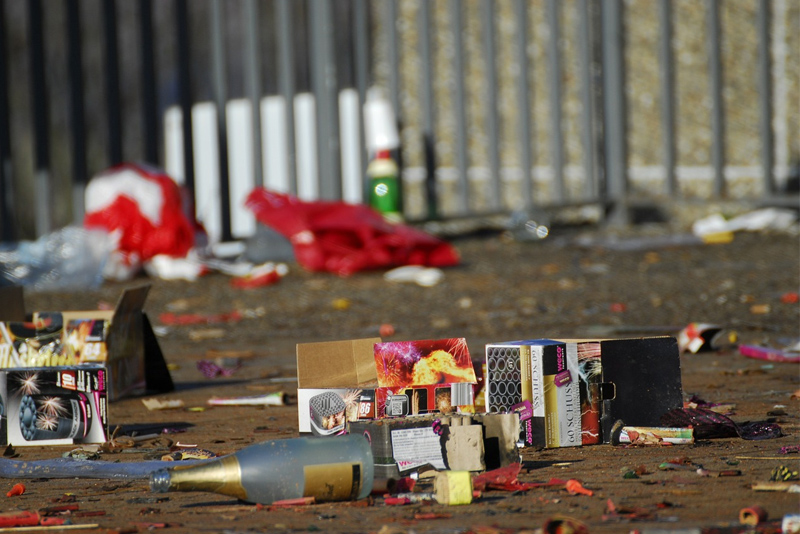 Head of FISPC's engineering committee, Arjay Munsayac, points out that this type of firecrackers will not eliminate the thrill of lighting up firecrackers. He explains, "The cannon-type e-firecrackers provide the same thrill to celebrants, because the users need to light up the trigger before they can produce successive explosive sounds."
Munsayac adds that this can even be used inside Filipino homes, as it only produces rapid explosive sounds without causing an actual explosion. The technology is composed of electronics which load electricity to produce strong sounds, a lot like 'piccolo' firecrackers.
He promotes that consumers will only pay once for the cannon-type e-firecrackers with an unlimited number of explosive sounds in many occasions.
This native firecracker alternative is manufactured by Oral Educational Distributor Media Affairs Inc. Recently, it was showcased at FISPC Showroom and Business Center at Delta Building in Quezon City.
Widespread use of the cannon-type e-firecrackers in the Philippines perhaps can wait for next year. Duterte said that it's too late to push the firecracker ban this year because manufacturers have already bought raw materials.