If there is only one word that is to be associated with Africa, it has got to be minerals. Its soils are so rich in mineral deposits spanning the entire continent. But which countries have the most abundant mineral resources?
Here are the top 8 countries:
Botswana 
Source: Chege Publishing 
Being the world's leading producer of diamonds by value, Botswana holds 35% of Africa's diamonds majority of which are gem quality. Diamonds count as the country's main industry and hold the huge chunk of its gross domestic product. But other than diamonds, Botswana also has bounty of copper, gold, nickel, and soda ash.
Democratic Republic of Congo 
Source: CNBC 
Congo, or the Democratic Republic of Congo, produces 34% and 13% of the Africa's diamond and copper respectively. It is estimated to have more than $24 trillion worth of untapped raw mineral ore deposits.
South Africa 
Source: Market Watch 
Among the many countries comprising Africa, this one from the south is hailed the richest economy in the continent thanks mostly to its mining industry. South Africa is home to many minerals like diamonds and gold, while being the world's largest producer of chrome, manganese, platinum, vanadium, and vermiculite, and world's second largest when it comes to ilmenite, palladium, rutile, and zirconium.
Namibia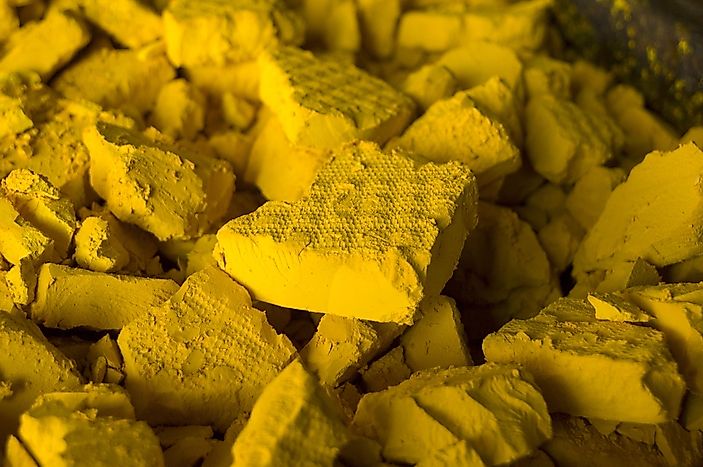 Source: World Atlas 
Namibia has an economy dependent on uranium, which accounts to nearly a quarter of the country's annual income. That's because it's so rich in uranium that 46% of the continent's deposit can be found there.
Zambia 
Source: Mine Web 
Holding about 65 to 77 % of Africa's copper supply, Zambia holds the title of being the leading copper producer in the continent. This material is often used in the area for electrical wiring in the building and construction industries.
Ghana
Source: Mining
Second to South Africa, Ghana is also one of the largest producer of gold in South Africa. Of the country's mineral exports, gold contributes more than 90% and 37% in total exports.
Niger
Source: Clean Technica
Niger has about 44% of Africa's uranium supply. But other than that mineral, it also mines for cement, coal, goal, gypsum, limestone, salt, silver, and tin.
Guinea 
Source: Ramumine 
This has the most unique mineral deposits: bauxite and alumina. Guinea holds more than 95% of Africa's bauxite production while it is the only African produce of alumina.