Wind is not only a clean renewable energy source, it is also free and readily available. Nowadays, many windfarms around the world are harnessing the power of the wind to convert it to electricity. Wind turbines are the main component in harnessing wind power and turn it into energy.
Windpower Monthly consolidated figures for Make Consulting, BTM Navigant and Windpower intelligence to be able to come up in this list of ten leading wind turbine manufacturers. Here are the Top 10 leading Wind Energy Companies
When all ten companies are combined, they have around 270GW installed wind power which is around three-quarters of the global total! The companies' turbines range from 20+ year-old kilowatt machines to brand new megawatt designs.
Here are the Top 10 Wind Energy Companies:
Siemens
Source: Siemens
Siemens is rated as the world's leading turbine supplier. Its 10.8% share of the market equates to 5.63GW in turbine installations.
GE
Source: me-boletin
GE offers a full suite of turbines which are created for different wind environments. GE's turbines feature rated capacities from 1.7MW to 3.4MW for onshore, and 6MW for offshore. They hold 10.2% of market shares.
Vestas 
Source: Scandasia
Vestas has 53,743 turbines installed in 73 countries which has a total joint capacity of 66GW. They hold 10.1% of market shares.
Goldwind
Source: Gemenergy
Goldwin has come out to be China's leading turbine manufacturer. They are now ranked fourth in the world. They hold 9.2% of market shares.
Enercon 
Source: Foractiva
By the end of 2014, Enercon had installed a total of 16, 867MW in Germany and 20,284MW in export markets. They hold 7.8% of market shares.
United Power
Source: Think Progess
United Power is part of China Guodian, one of China's five largest power producers, and owener of Longyuan, one of the world's biggest developers. They hold 5% of market shares.
Gamesa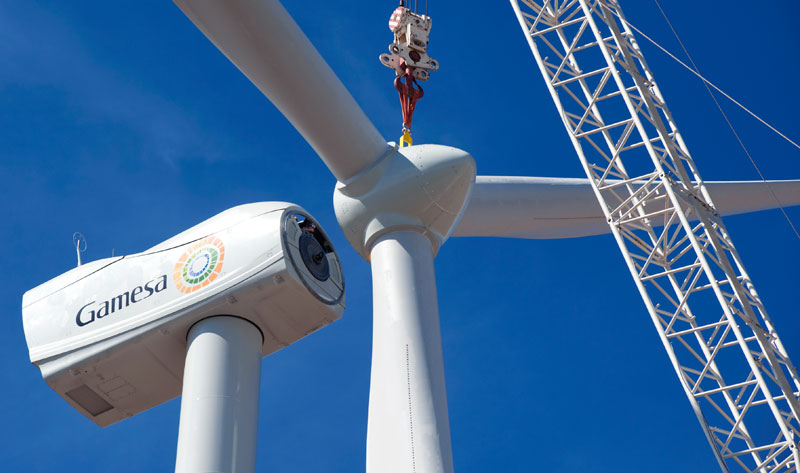 Source: Nrel
Gamesa has over 30GW installed worldwide, and they are aiming to become the largest manufacturer in India and Mexico. They hold 4.2% of market shares.
Ming Yang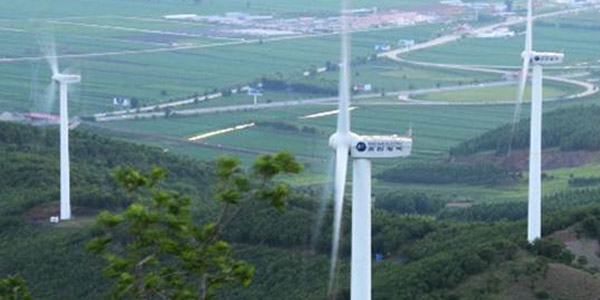 Source: EVWind
Ming Yang is a newcomer in the top ten status, unlike other Chinese manufacturing companies, they don't benefit from being state owned. They hold 4% of market shares.
Senvion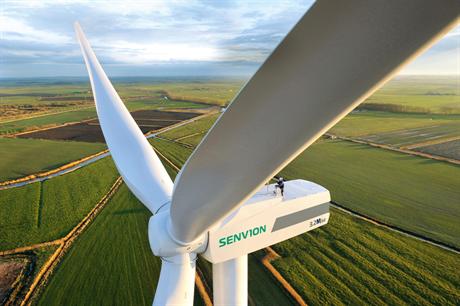 Source: Windpwer Monthly
The German turbine manufacturer, formerly known as Repower, was one of the first companies to go into the offshore sector. They employ around 3,500 people in 14 countries and have a little over 12 GW in operation worldwide.
Nordex
Source: Recharge News
Nordex is a German wind turbine manufacturing company located in Rostock, Germany. Currently they manufacture two platforms of wind turbines, rated at 2.4 and 3.3 MW. They hold 3.4% of market shares.
Article Source: