Robotics Engineers help paralytics to get back on their feet.
Paralytics in wheel chairs will now be able to walk, all thanks to this company's innovation. The robotic innovation's physical appearance is similar to a human exoskeleton, a sort of robotic suit, which could be the next alternative for wheelchairs.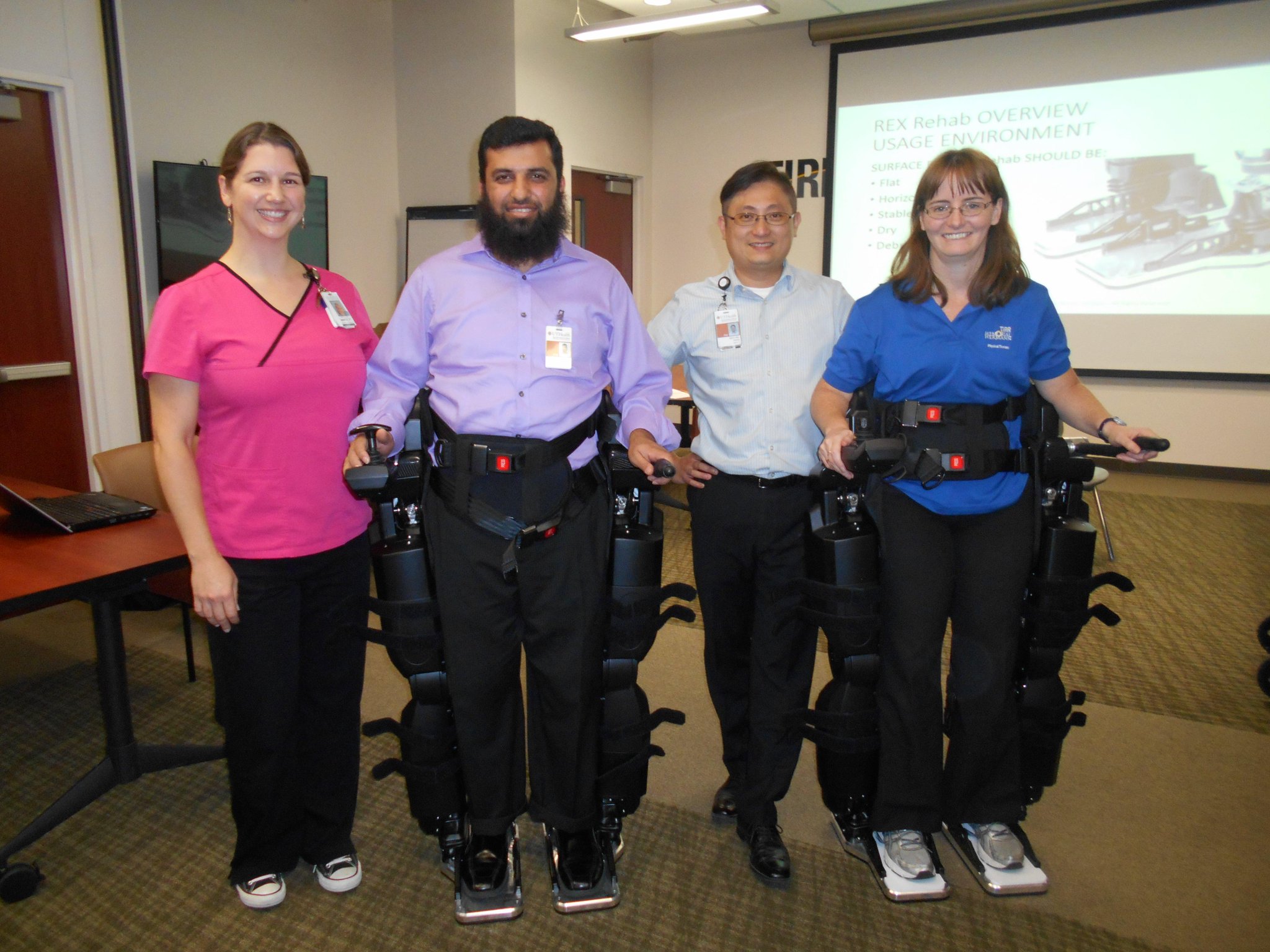 Robotics Engineers as Doctors (Photo credit: Rex Bionics)
Rex Bionics uses advanced technological solutions, precise engineering, electromechanical actuators and exclusive system of network to make this awesome robotics device possible. The primary concern of the robotic exoskeleton has been to improve the capabilities of the people of military ground. The materials that are used to build it are lightweight, so that the person will be able to maneuver the device comfortably. The individual will strap themselves to the exoskeleton with the help of several Velcro and buckle-straps that are strapped around the legs and the belt wraps around the waist. Unlike most exoskeletons, REX is controlled through a joystick that is placed in the waist level of the user.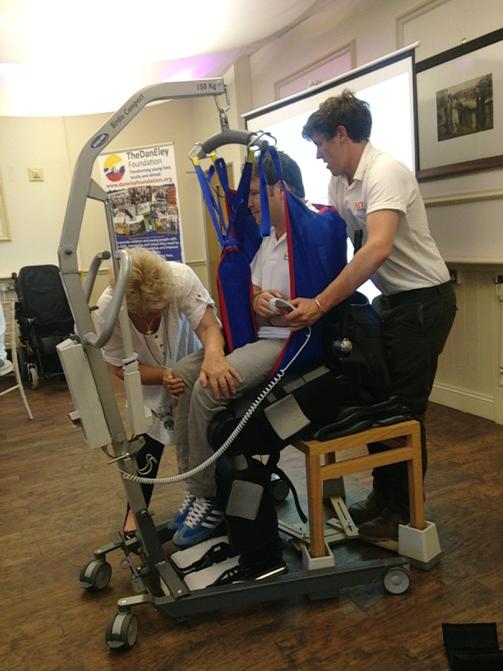 Robotics Engineers as Doctors (Photo credit: Rex Bionics)
With Rex, an individual can make any movement like walking, moving sideways, climbing up and down the stairs, and even turning around. It is convenient to move on any surface may it be on slopes, ramps or flat surfaces.
It has a battery that can be recharged and can run for around two hours. However, prior to purchasing a Rex, the person needs to consult a physician and qualified physical therapist to make sure that it is suitable for them. In order to use Rex, a person's height must be between 4'8''- 6'4'', weight less than 220lb and a waist dimension of less than 15".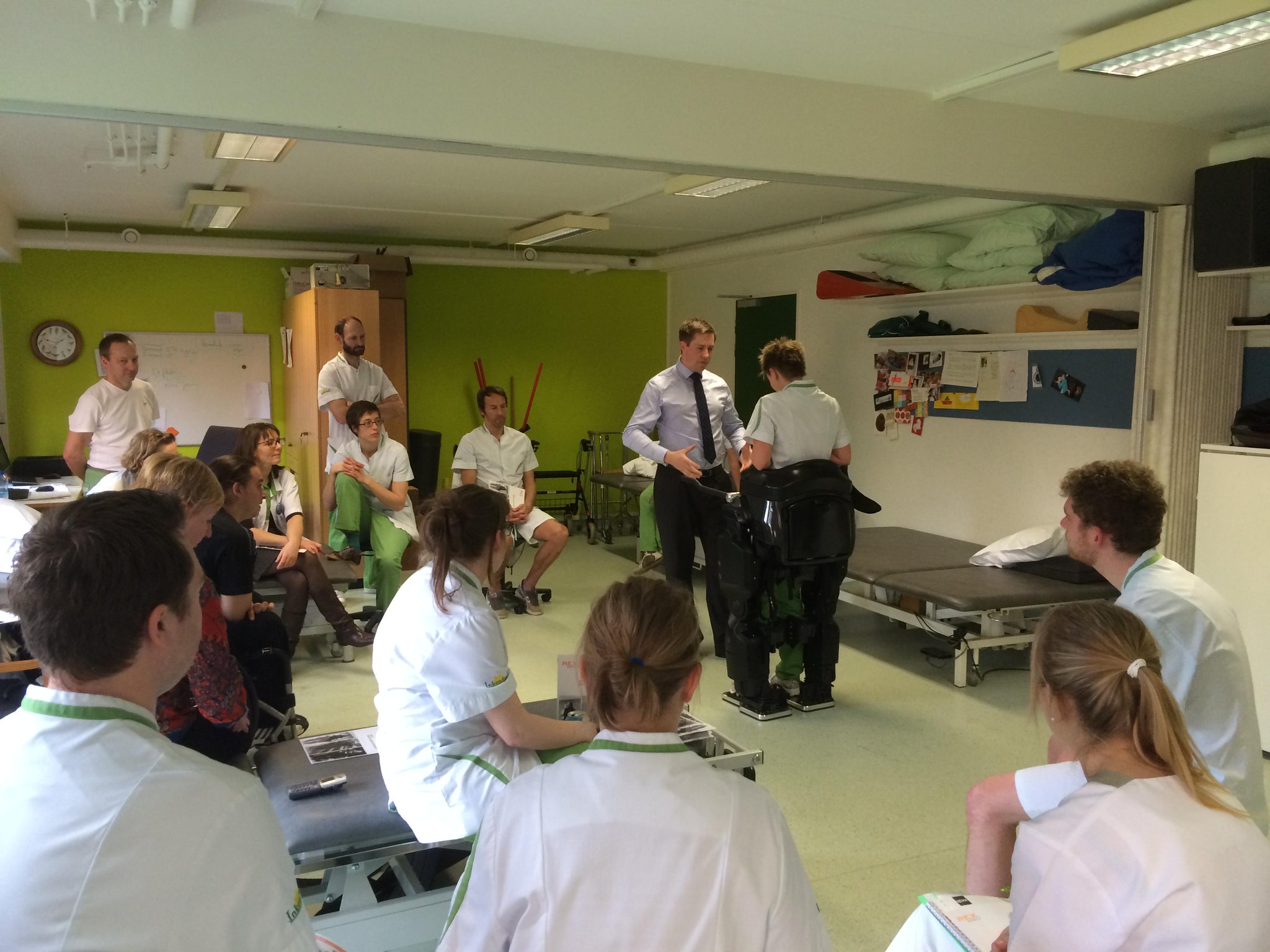 Robotics Engineers as Doctors (Photo credit: Rex Bionics)
Rex Bionics ensures that they instruct their customers well on how to use it. They mention that it is suitable for any manual wheelchair user to operate with the help of hand controls. This device has proved to be very helpful for the paralytics