Robots have become so advanced that one day, they will become a valuable part of the police force. And that day has already come.
The Dubai police has welcomed the world's first operational robot policeman. It officially inducted the Robocop to join the line of duty.
But Robocop's pilot task as part of the Dubai police is rather not of a defendant but of an attendant: it greeted guests at the opening of the Gulf Information Security Expo and Conference.

Source: What's On UAE
Well, because it has the ability to read a person's emotions and facial expressions from up to 1.5 meters away, and adjust its greetings accordingly to put people at ease.
The 1.7-meter, 100-kilogram robot will have its first legitimate police work around mall and tourist attractions, where people can interact with the Robocop. It has a touchscreen feature on its chest where people can report a crime, pay traffic fines, and chat in Arabic, English, and four other languages.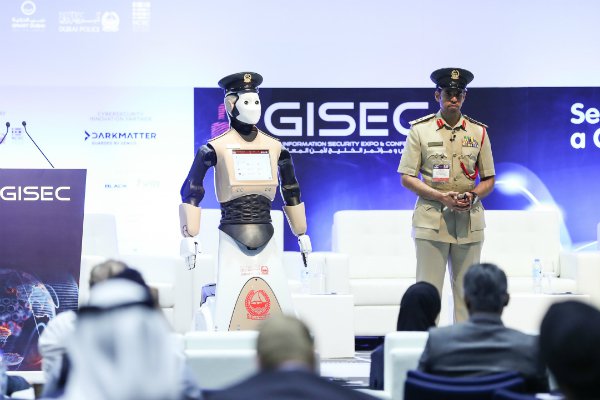 Source: Dubai Media Office
"This is the official launch of our first Robocop," said Brigadier-General Khalid Al Razooqi, Dubai Police director general of smart services.
"Now most people visit police stations or customer service, but with this tool we can reach the public 24/7 and it won't ask for any sick leave or maternity leave."
He added that the Robocop has an intelligent system which protects people from crime by broadcasting what is happening right away to the Dubai police command and control center.
While it is already deployed, Brig Al Razooqi said that they seek to improve other features of the Robocop like adding a facial recognition system and making it well-verse in other languages including Russian, Chinese, French, and Spanish.
More robots will be made for other police tasks like tackling crime and misdemeanors.
Sources: The National UAE | What's On UAE