Sports wagering is viewed in the United Kingdom simultaneously in a positive and negative light. It is considered wrong, because statistically, the UK tops the list of countries where sports betting amounts to addiction. Indeed, according to the latest estimates, around 350,000 Britons are diagnosed as gambling addicts. During the last two decades, influenced by economic problems in Europe and the UK's decision to break free from the European Union, a number of people compulsively placing bets on sports has significantly grown. An increase in the number of sports gambling websites that we have witnessed lately also has an encouraging effect on bettors. Accessible 24 hours a day, these websites make betting as easy as falling off a log. Hence, every year, people in the UK spend over 7 billion pounds on sport betting. In the USA, these numbers are more modest: Americans annually invest around 3.2 billion in sports wagering. An evident disparity in these figures amply demonstrates how seriously British people are addicted to sports betting and explains why these practices are often frowned upon in the country.
On the positive side, sports betting in the United Kingdom is diligently regulated by the UK Gambling Commission. The country boasts the safest online sports betting jurisdiction in the world. Many of the online bookies – Betfair, Sky Bet, William Hill, and Blue Square – are publicly traded companies on the London Stock Exchange. They are legally required to provide a safe and fair sports betting environment. In December 2014, the British Parliament imposed the Point-of-Consumption Tax – an additional 15 percent tax – on foreign-based UK bookmakers. This tax only strengthened the reputation of the United Kingdom as the most competitive sports betting jurisdiction in the world. Because the gambling laws are so strict, the UK sportsbooks are involved in cutthroat competition with each other and thus have to cater to customers' needs most attentively. They usually offer to bettors the good terms and conditions and often give deposit bonuses to them as well as free bets. There are also special promotions offered during English Premier League matches. If you want to learn more about bonuses and free bets offered to British sport lovers by 888Sports, Betway, Bett365, or ToteSport, click here and compare their perks to the bonuses provided by other bookmakers.
Most of the existing payment methods are allowed in the UK sports betting industry. You can pay by Visa, MasterCard, PayPal, Skrill, Netellet, and even Bitcoin. In fact, the country is highly open-minded when it comes to payments made in cryptocurrencies. Rumor has it that the Parliament may pass a law allowing to make deposits and withdrawals in bitcoins. But for now, people betting online have about a dozen other deposit options. They include not only such popular deposit options as Visa, MasterCard, BankWire Transfer, PayPal, and checks but also such less frequently accepted methods as WebMoney, Qiwi Wallet, EntroPay, and Diners Club.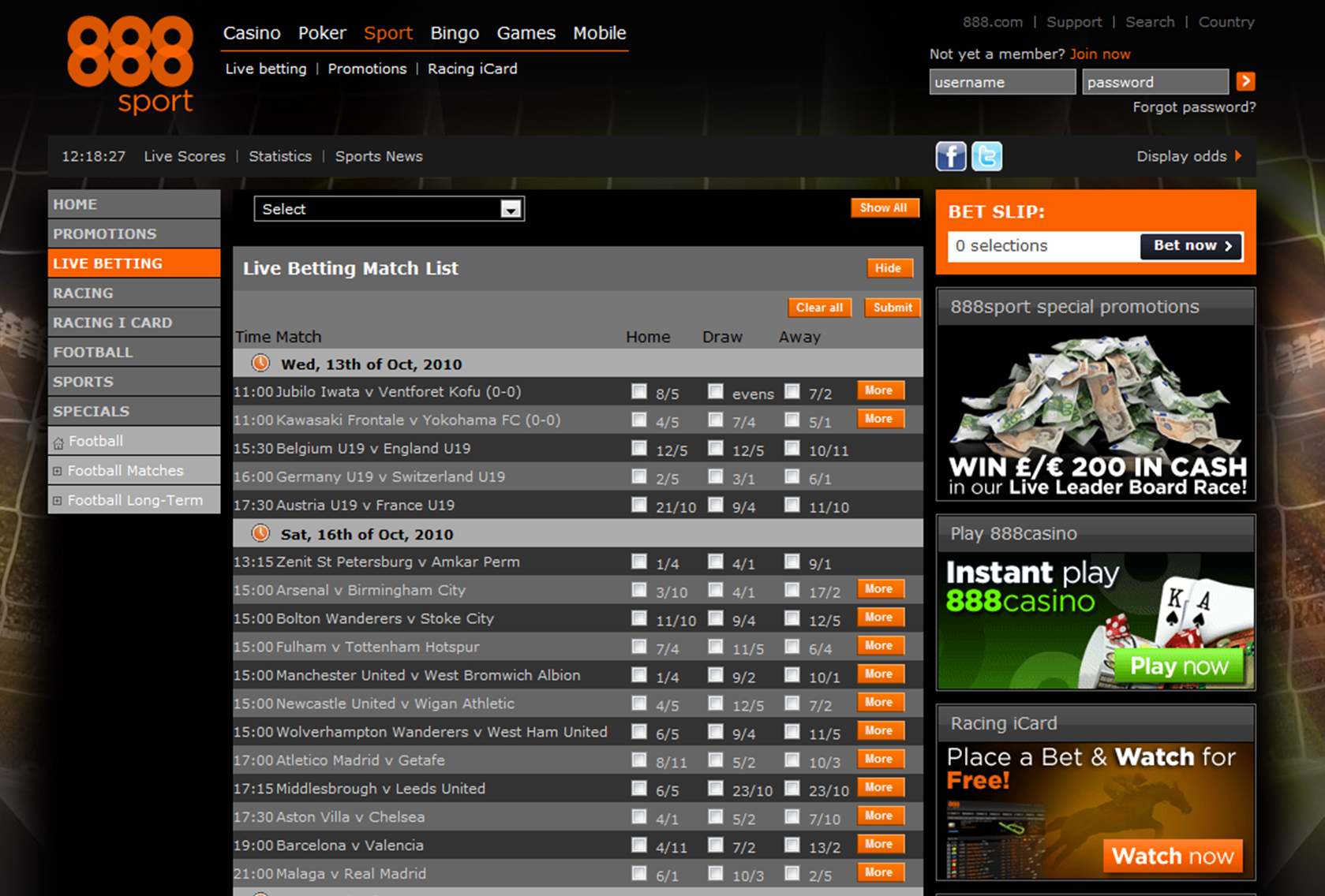 The same practices apply to withdrawals. Because the sports betting industry is licensed in the United Kingdom, bettors have almost as many withdrawal options as they have deposit methods. If you want to get your money back from your sportsbook, you just need to pay attention to the limits each withdrawal method has, because they differ. Yet even with these differences, withdrawals limits are considered the best in the UK, and so are withdrawal times. For example, if you use Visa as a cash-out method, you should know that its withdrawals are free of charge. Visa also returns your money back to your account instantly. Its withdrawal limits are between 10 and 30,000 units. MasterCard withdrawals are, likewise, free and instantaneous. Its withdrawal limits range from £10 to £30,000. The UK sportsbooks also accept Visa Debit cards that have free and instant withdrawals, too. Their minimum withdrawal is £10, while its allowed maximum withdrawal is £30,000. The e-wallet from eBay, PayPal, is also welcomed by bookies. Although PayPal withdrawals are instant and free, its limits differ, ranging from £20 to £10,000. Another withdrawal option is PaySafeCard, which is a UK-based famous e-wallet also honored by sportsbooks. You can withdraw with the help of PaySafeCard minimum £10 and maximum £10,000. Your task is to decide which of the abovementioned methods suits your purposes best and stay within its defined limits.
The most favorite sport of British bettors is, of course, football. The latest statistics show that 40 percent of all money – £7.97 billion – invested in sports betting in the UK is wagered on football. Betting on football has recently reached £449.44 million, and this number is predicted to grow. For the last few years, betting on football has steadily been increasing, with the ratio of 36 percent every 18 months. During significant events such as the English Premier League or World Cup championships, for example, more people rush to place money on matches' outcome. The second beloved sport of British bettors is tennis. Tennis gross gaming yield is £143 million, while that of football reaches £786 million.
If you are located in the UK and feel attracted to sports wagering, you need to register with one of the 500 sportsbooks available in the country. Your chosen bookie will tell you about bonuses it offers and will give you valuable tips on what betting strategies to use to make profits.