Know which engineering & construction company changed the game in the oil and gas industry.
The oil and gas industry have always been a diverse playing field for an enormous number of engineering and construction companies. These companies compete toe-to-toe while offering only the best petrochemical, power and automation technologies that enable their utility and industry customers to level-up their performance while lowering environmental impact.
Though this industry requires intensive capital for business and has been in distress for the past few years as a result of the changes in oil prices and upheavals in both the financial and political arena, still several engineering and construction companies have remained on top of their ballgame.
The following are the reigning kings that stay on the lead in the vast oil and gas industry.
ACS, ACTIVIDADES DE CONSTRUCCION Y SERVICIOS SA
It is a Spanish company engaged in engineering construction involving infrastructure and energy employing 182,269 workers in 2017.
HOCHTIEF AKTIENGESELLSCHAFT
This German company boasts of the construction of the 818-meter Burj Khalifa in Dubai, United Arab Emirates thru its subsidiary, Turner Construction Company.
CHINA COMMUNICATIONS CONSTRUCTION GROUP LTD.
Incorporated in 2006, this Chinese company focuses in the design and construction of transportation infrastructure. It is also considered as the largest dredging company in China and second in the world.
VINCI, RUEIL MALMAISON
Headquartered in Spain, VINCI has also established its presence in more than 100 countries with 194, 428 employees in 2017. It has recorded Euro 40.2 in revenue for 2017 alone.
BECHTEL
Considered as the largest company in the United States, Bechtel engages in procurement, engineering, construction, and project management.
BOUYGUES
This French company principally participates in the construction, media, and telecommunications. It operates in 90 countries with a headcount of 115,530 employees as of December 31, 2017.
TECHNIP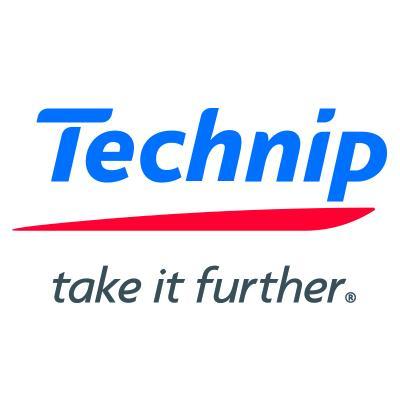 This company holds its headquarter in Paris, France. As of Q2 of 2018, it raked $3 billion in revenue; $1.2 billion from its subsea operations, $1.3 billion for onshore/offshore operations, and $401 million for surface technologies.
SKANSKA AB

According to Construction Global magazine, this Sweden company is the fifth largest construction company in the world. One of its notable projects is the World Trade Center Transportation Hub in New York City.
STRABAG
It is an Austrian construction company covering building construction, transportation infrastructure, and civil engineering.
POWER CONSTRUCTION CORP. OF CHINA
The core of its operations involves constructions, engineering, and procurement. In 2011, it became a wholly state-owned company doing projects in China and internationally.
SAIPEM SPA
This Italian construction and engineering company is known for its drilling services, procurement, construction, engineering, and pipeline installations for oil and gas projects whether onshore or offshore.
FERROVIAL
This Spanish multinational has the Heathrow Airport in United Kingdom and Montabliz Viaduct in Spain as two of its most relevant projects.
HYUNDAI ENGINEERING & CONSTRUCTION CO. LTD.
One of South Korea's pride, Hyundai Engineering was founded in 1974. Over the years, it expanded its business operations to an all-inclusive engineering and construction solutions for both infrastructure and plant projects.
PETROFAC LTD.
With its main office located in United Kingdom, Petrofac is a leading service provider in the oil and gas industry. It has operational centers in Aberdeen, Woking, Kuala Lumpur, Sharjah, Chennai, Mumbai, and Abu Dhabi.
FLUOR CORP.
This Texas-based corporation registered a revenue of $19.5 billion in 2017 ranking 153 on the Fortune 500.
Follow our Linkedin in page for the latest industry news
Want to read article like this, click here
To read the latest GineersNow magazines, click here