Automation is on the way to the industries. Spread, a Japanese vegetable producer, announces its automated farm run by robots in Kameoka, Kyoto prefecture. It will the world's first robot farm in an attempt to address labor shortages by the country's shrinking workforce and aging population.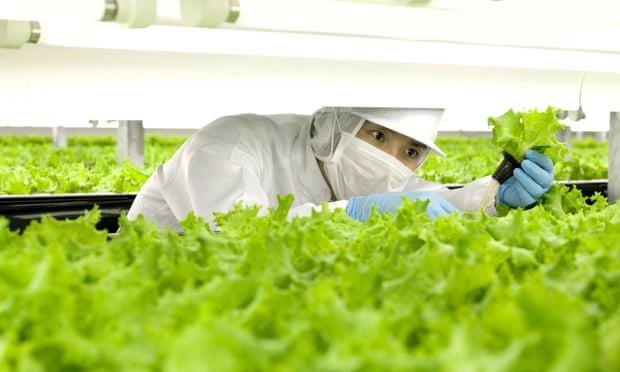 Japan's Robot Farm (Source: The Guardian)
Japan's Robot Farm (Source: Popular Science)
The robot will do the re-planting of young seedlings, watering, trimming and eventually harvesting of crops. The feat is said to boost the productions from 21,000 to 50,000 lettuces per day and a consequent plan to raise it up to half a million lettuces daily in five years. It will also improve efficiency and reduce labor cost into half according to Spread's global marketing manager, JJ Price.
With the success of the first automated farm, surely, Japan plans to build more robotic plant factories elsewhere, even across the globe.
Source: AlJazeera