How to improve your essay writing skills
As a student, you want to improve your ability to write your essays. Not only is it good for your schoolwork, it may also help you to write school reports, college applications and even simple posts on the internet.
So if you want to improve your essay writing abilities, then here are a few tips to help you do so.
Read Other Essays
One of the best ways to develop your essay writing skills is by reading other people's essays. By reading different essays, not only will you be able to understand how to write your own articles and essays, you will also become aware of other styles of writing. Over time, you will be able to tell one writer from another through their writing style, and you can use this new skill to develop your own.
Develop Your Own Writing Style
All writers have their own particular styles. Some people write essays as though they're talking to another person, while others write in a very dry and impersonal manner. Some people use long sentences, while others use short ones. Also, some writers prefer to use quotes, while others only use hard facts to get their points across.
Pick a style that you like and use it as a starting point for your own development as a writer. Don't just copy other writer's styles, but consciously develop your own using other styles as points of reference. As you develop your essay writing ability, you will slowly develop a style that incorporates syntax, punctuation and tone of voice in a uniquely distinct way.
Look For Help
If you feel that you can't make it on your own, look for a tutor or writing helper to help you. Although many people want to develop their writing skills on their own, having someone who can help you along can make the process a lot easier.
Your tutor/helper can help you in various ways. They can, for example, correct your grammar, suggest alternate words or optimize your syntax. They may also proofread your essays or help you write experimental drafts. In any case, having an experienced writer help, tutor and mentor you will help your development as an essay writer.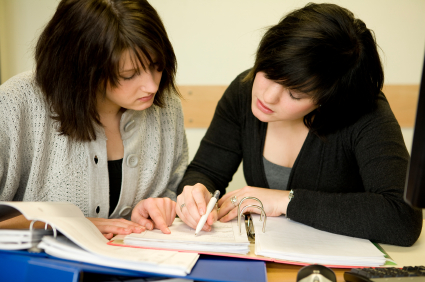 Create A Plan For Your Essay
All good authors plan what they write, and this is also true for essay writers. So before you start writing your essay, think about what you're going to write and what you shouldn't write. You should also think about how you're going to open up your essay, how you're going to end it and how you're going to keep your reader's attention all throughout the content.
It is possible to write an essay without any planning, but they are not as coherent nor as well-structured as carefully planned write-ups. This is not an issue if you're writing your essays to reflect your emotion, but if you want to offer a point then it's best to create a plan before you start writing.
Essay writing is not an easy skill to master. Like all skills, it requires practice. So take these tips and incorporate them into your writing schedule, and you should be able to develop your writing abilities more quickly.