On my last year in engineering school, it became the most exciting year of my college life… and the most challenging. Exciting because if I played my cards right, I would be able to graduate and walk out of college with a diploma. Challenging because I had a complicated plant design to work on and a thesis topic to find. While I was lucky enough to be enrolled in a class where my professor gave us suggestions for our plant design class, my groupmates and I who had to work on our thesis found it absolutely difficult to come up with a good thesis topic.
I know, I know, we should have thought about it before the school year started. 
But the thing is, with our minds always occupied with the subjects we needed to pass in the previous semesters, we always had to set it aside. We needed to pass our subjects first before we could really come up with a good thesis topic.
So, there we were, sitting on the steel bench and completely clueless what to work on. We were civil engineering students and with so many thesis topics that have gone by and taken by those who took the course before us, we were left asking ourselves, what's a good topic to work on? What could be an exciting thesis topic that all of us would be excited to work on? What's an interesting topic that no one has ever taken before?
We struggled for hours, searching the internet for a good topic and even asking for good advices from our professors. We even had to joke around with one of our professors and told her to just give us a topic. But alas, there was still no topic that all of us could agree on. The ones we thought of were either boring, too complicated or something someone had already worked on. So the three of us decided to sleep on it and we met the day after to give suggestions if we found any. Unfortunately, all those brainstorming done alone in our own homes weren't quite helpful. We still couldn't decide what topic to choose and I personally found it exhausting. The struggle is real apparently.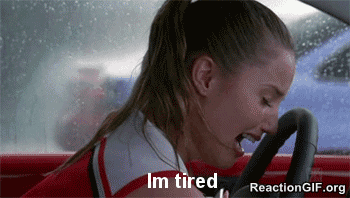 Source: Giphy
Did you feel this way when you were still coming up with a good thesis topic for yourself (or for your group)? Wasn't it hard? Wasn't it exhausting to be "creative" in a way that the topic wouldn't be too complicated but at the same time, wouldn't look like a simple science project as well? What makes it harder is to consider the expenses involved when it comes to thesis projects. We all had to consider how much it will cost us to finish it on time and if we can afford it. Laboratories and equipment available in the school were also considered. I had other engineering classmates who had to travel to a different city just to have their samples tested and it was really expensive as well.
Another consideration we had to have, which makes finding a good thesis topic a struggle, is the thesis advisers involved. What if you found a good topic but you had no professors who could advise you on what to do or when to change procedures in the experiment? That would really suck. Ugh.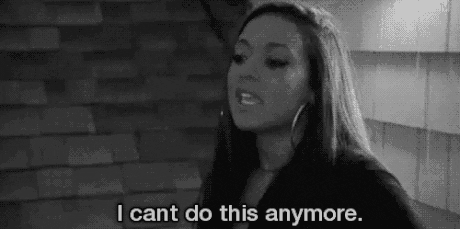 Source: Giphy
It took us a month to come up with a solid thesis topic that we could submit to our professor for approval. It was funny that I had to resort to asking a Facebook page's admin if they can suggest a thesis topic for us. While the people behind the page didn't give any, they were able to refer us to someone with credibility to do it. I guess, that led us to the thesis topic we eventually worked on.
Luckily for me, I had groupmates who were patient enough to find the best topic we could work on. Even though we were the last group to submit a topic, we managed to get a good response from our professor. But it really was a struggle to get to that point. Unfortunately, that was only the beginning of how hard it is to finish the course.
Finding a thesis topic was a struggle but to finish it ON TIME was harder. But maybe, that's for another article. So to all the engineering students who are having a hard time finding a good thesis topic, good luck. You will need it. Yes, you'll definitely need all the luck you can get.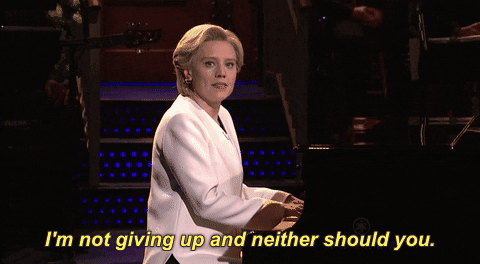 Source: Giphy