During the Philconstruct exhibition at SMX, Carlos Espinoza Jr., National Sales Manager and Luisa Lichauco, Marketing Director of Allgemeine Bau-Chemie Philippines, one of the largest manufacturer of tile adhesive in Asia talks to GineersNow TV about their latest adhesive technologies, building material innovations and construction industry expectations.
About Allgemeine Bau-Chemie Phil., Inc. (ABC Philippines)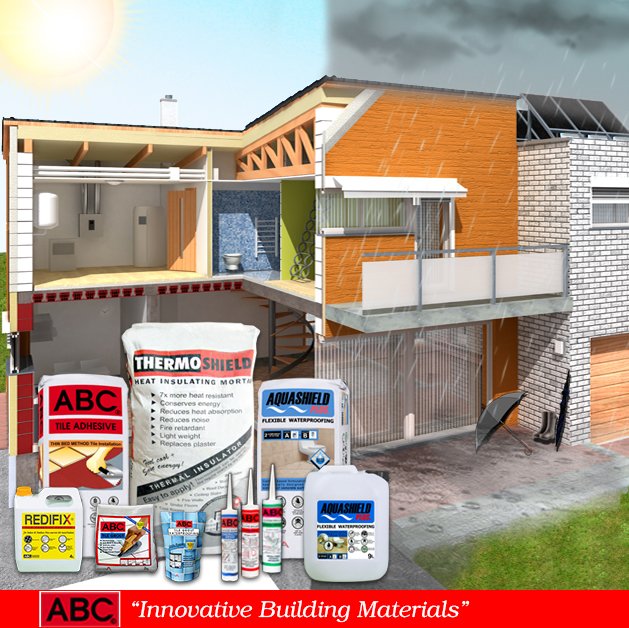 Allgemeine Bau-Chemie Phil., Inc. (ABC) is the Philippine pioneer and leader in modern tiling technology.  Since 1981, this Filipino-Austrian joint venture has continuously introduced innovative building solutions paving the way for improved living conditions. Beneath the surface of impressive tiled floors and walls lies ABC Tile Adhesive, an eco-friendly building material designed by experts to ensure superior bonding for long lasting tile installations. It withstands and adapts to thermal and substrate deformation, as well as endures minor structural movements. ABC Tile Adhesive is best used as a system with ABC Tile Grout not only to achieve a professional finish, but also to accommodate tile movement to prevent tiles from cracking and maximize the visual appeal of your space. The "ABC Tiling 101" mobile app is a free tool created by ABC to assist professionals and homeowners on tiling consumption calculations, to provide information and to recommend the best product choices for all kinds of tile installations.
Just as flooring is vital to any structure, so are walls and ceilings. Insulation for walls and under slab ceilings with ABC's eco-friendly Thermoshield not only reduces your power consumption, but also keeps a cooler room temperature throughout your home. Underneath flawless painted walls and ceilings is another eco-friendly product by ABC, Zemcoat Skimcoat  –  a thin plastering mortar that reduces construction costs by replacing 3 products: concrete neutralizer, patching compound and basecoat.  Zemcoat is compatible with masonry paints for direct application.
As with any beautiful, functional and lasting living space, what lies beneath is key. Remember, an excellent design deserves high quality building materials that can last for generations. Innovative Building Solutions, as easy as ABC.
ABC Products are available through authorized dealers, leading depots and hardware stores nationwide.
About Luisa
Strategic business leader and a charming executive, Luisa heads the marketing efforts of the company.
About Carlos
Business leader and sales professional, Carlos is leading the company's sales and business development department.
Click here to watch more #LeadersTalk, the world's most watched B2B industry TV interview, straight from the leaders, CEOs and founders.
Follow our Linkedin page for the latest industrial news, technology reports and engineering trends. Know the latest career opportunities and job updates in the B2B sector.