*Update 08/17/17: According to Ms. Lyn Dimaano, Fudolig did not push through with enrolling in Law School
If you've watched the news a few years ago, you might have heard of Mikaela Fudolig. She started college at the age of 11 and graduated Summa Cum Laude in BS Physics at the age of 16. She finished her masters and PhD just a few years after.
The Fullbright scholar started teaching at the University of the Philippines Institute of Physics right after her graduation and is now taking up Law after passing the UP Law Aptitude Examination last February 2016. Fudolig was also a Fullbright scholar in Economics at the University of California-Irvine but chose to take her graduate studies at her alma mater.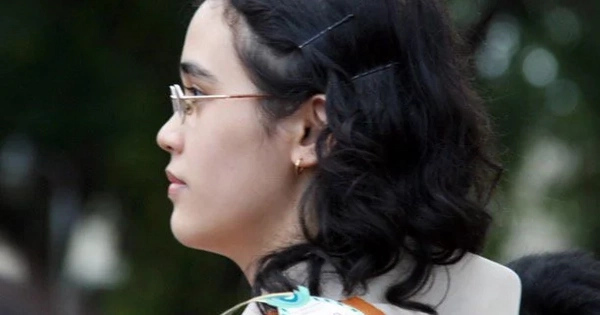 Source: Kami
Fudolig was part of an experimental program for gifted children that checked if a child at a young age could handle college emotionally and mentally. She took up her first college classes at the age of 11 but was only admitted formally at the age of 12. This was a challenging time since the public had different views of allowing children to enter a highly stressful environment at a very young age. Thankfully, the school assisted in shielding her from the media, which enabled her to continue her life as a normal university student.
BRIGHT MINDS in one photo. Left to right: Mikaela Fudolig, Tiffany Grace Uy (GWA 1.004), and John Gabriel Pelias (GWA 1.016)
Source: UP Campus
Gifted children are often not given the proper attention that they need in the Philippines. These children end up not realizing their full potential due to the lack of academic programs to help them grow, according to Fudolig. The Early College Placement Program (ECPP) was the only way for these children to move forward, she added. "Many people think that a child, even if equipped with the mental abilities, is not emotionally prepared to enter college. I am glad to have proven them wrong," Fudolig said.
Apparently, it was not easy for her parents to raise her to be a normal and balanced individual. She could read and write in both English and Filipino at 3, but her mom still made sure that she still had the playtime that a regular kid should have.
Source: EducationUSA Philippines via YouTube
Entering college at a very young age was daunting, even for the then-11-year-old Fudolig. She recalled that it was hard for her at first to blend in since most of her classmates were wearing regular college getups while she was wearing her baby-doll shoes, skirt, and blouse. It took her a while to adjust but she finally made it through. Fudolig's parents were very grateful that the ECPP helped in shielding her from the media, as it would have resulted to her not being able to grow socially and emotionally.
Now, the former child prodigy, is hoping to set an example to all the brilliant minds out there and is urging "new graduates to make new roads".
Article Source:
You might also like to read:
"Meet This 4-Year Old Math Prodigy from Cebu, Philippines". Click here
"This Filipino is Part of the Top 0.15% Programmers in the World". Click here
The Best Philippine Engineering Stories of 2016″. Click here